Welcome to Coconut Grove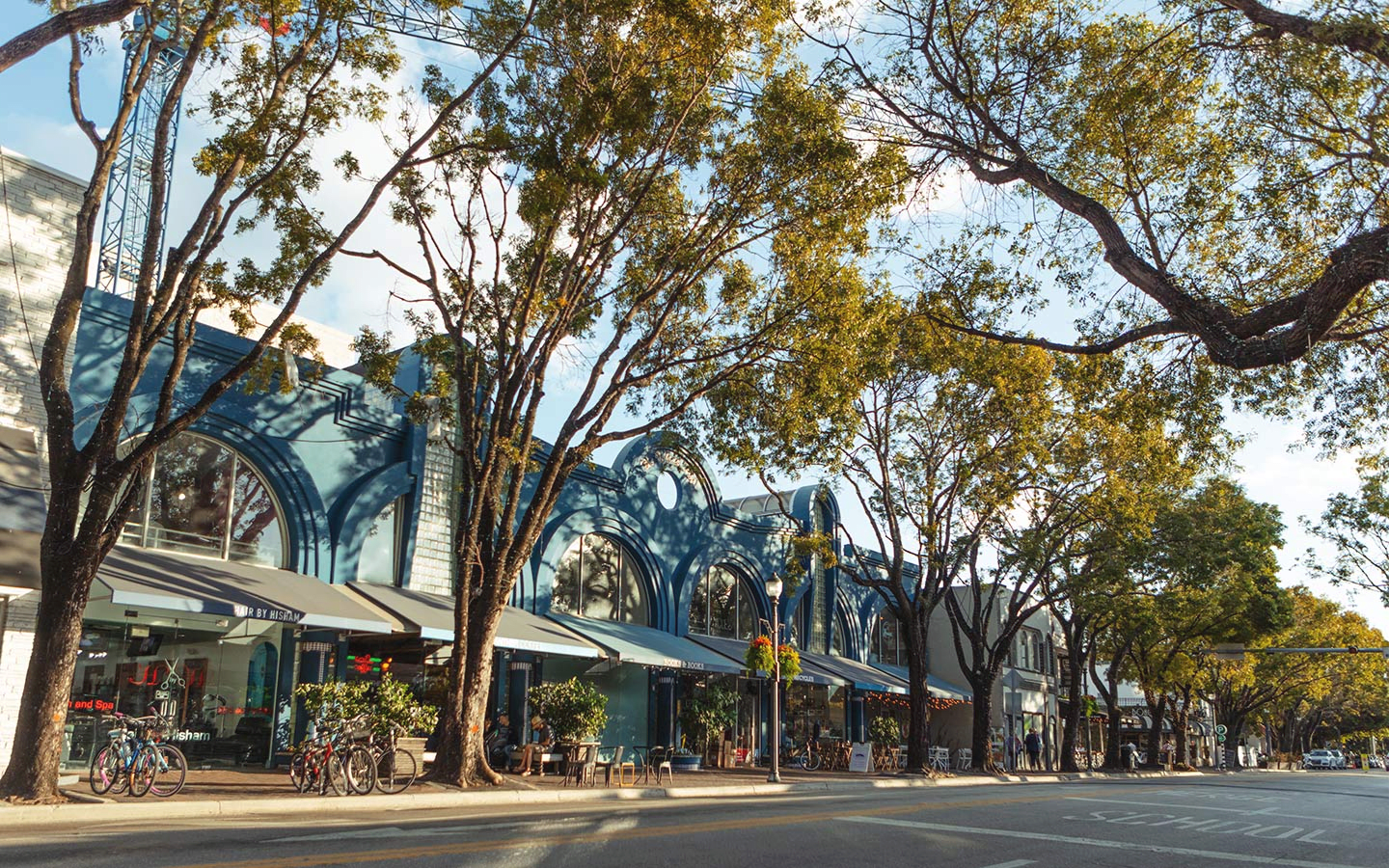 Coconut Grove is one of Miami's oldest neighborhoods as it was founded in 1873 by artists, intellectuals and adventurers. Coconut Grove's rich history can be seen in its spectacular plantation-style architecture homes, charming tree-lined streets, and laid-back atmosphere. Its downtown was recently redeveloped and has a distinct bohemian flair with gourmet restaurants, galleries, sidewalk cafés, and a charming sailboat harbor. A brief stroll through the neighborhood and you will hear peacocks chirping, cyclists pedaling, and a breeze rustling the ancient Banyan trees. Coconut Grove is truly one of the most unique neighborhoods in the United States.


Nearby Restaurants
Greenstreet Café is the local's go-to spot for weekend brunch. Just like their red velvet sofas, their pancakes are also legendary. Be sure to order Nutella stuffed French toast for breakfast. 3468 Main Highway., Miami, FL 33133
To experience the bohemian vibe, stop by Coconut Grove's Farmer's Market for fresh produce, prepared foods, and even some handcrafted jewelry. The farmer's market is open on Saturdays from 10a.m. to 7p.m. at 3300 Grand Ave., Miami, FL 33133
Mr. C Miami - Coconut Grove, from the Cipriani family is the perfect spot for happy hour & upscale dining.
Nearby Schools
Coconut Grove Elementary, Ponce De Leon Middle School, Coral Gables Senior High
Coconut Grove Elementary, Frances S Tucker, George W. Carver (Pre K - 5 & Middle School)
Saint Hugh, Saint Stephens, Coconut Grove Montessori (Pre K - 5)
Vanguard School of Coconut Grove (Individualized program for students ages 6-14)
Ransom Everglades (6th - 12th)
La Salle High School (9 - 12)
University of Miami
Nearby Parks
David T Kennedy Park
Regatta Park
Peacock Park
Vizcaya Museum and Gardens+
Nearby Events
Coconut Grove Arts Festival
Mad Hatter Arts Festival
King Mango Parade